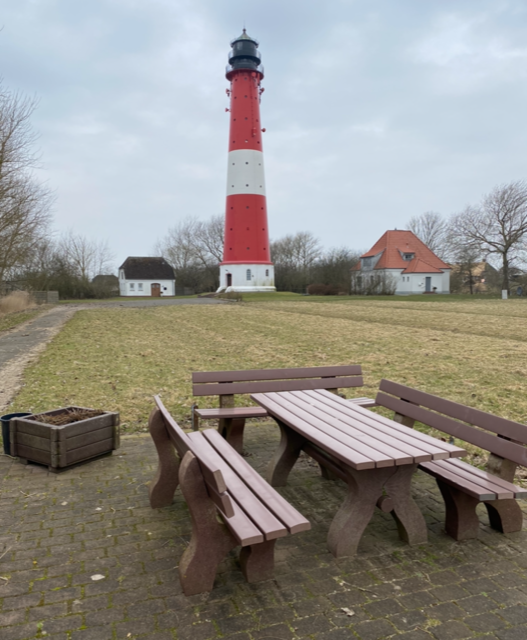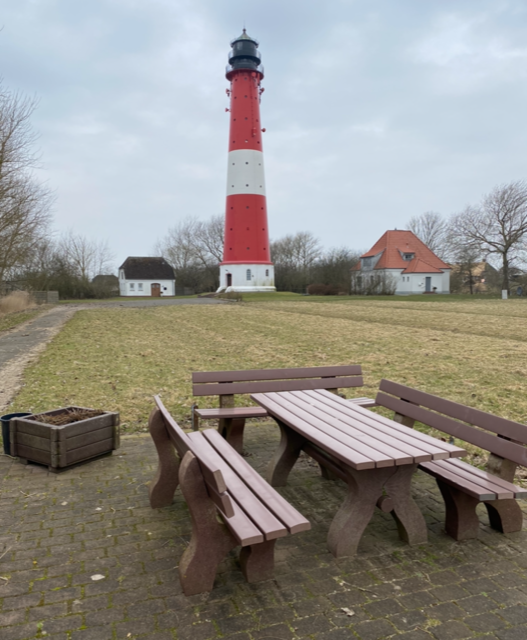 The lighthouse
Riddle location 11
Over 40 meters high and...
...The Pellworm lighthouse weighs 130 tons. The tower can only be visited with a guide. You can register for a guided tour at the spa and tourist information . You can even get married on the tower ♥️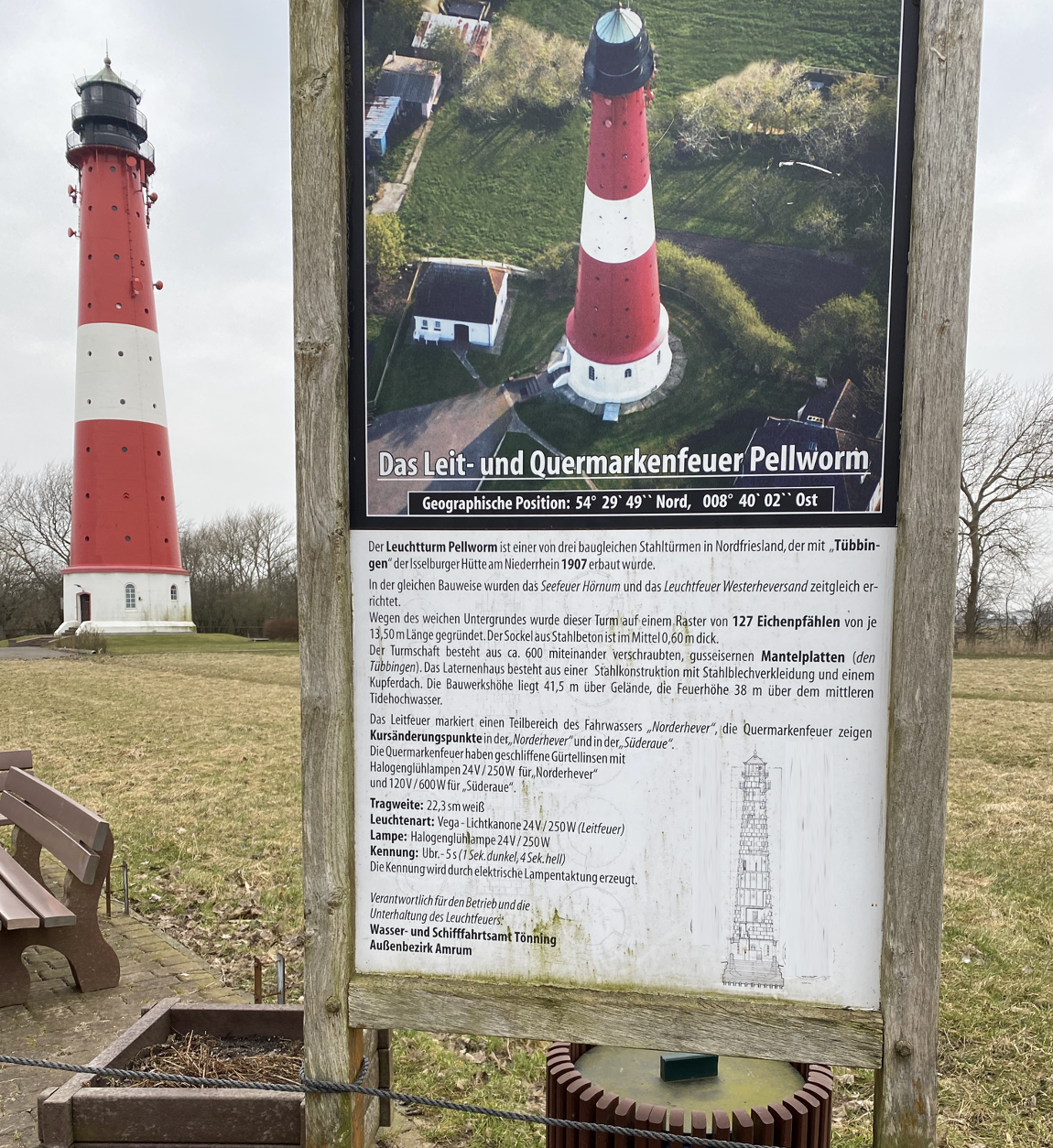 To the riddle
These rings represent numbers.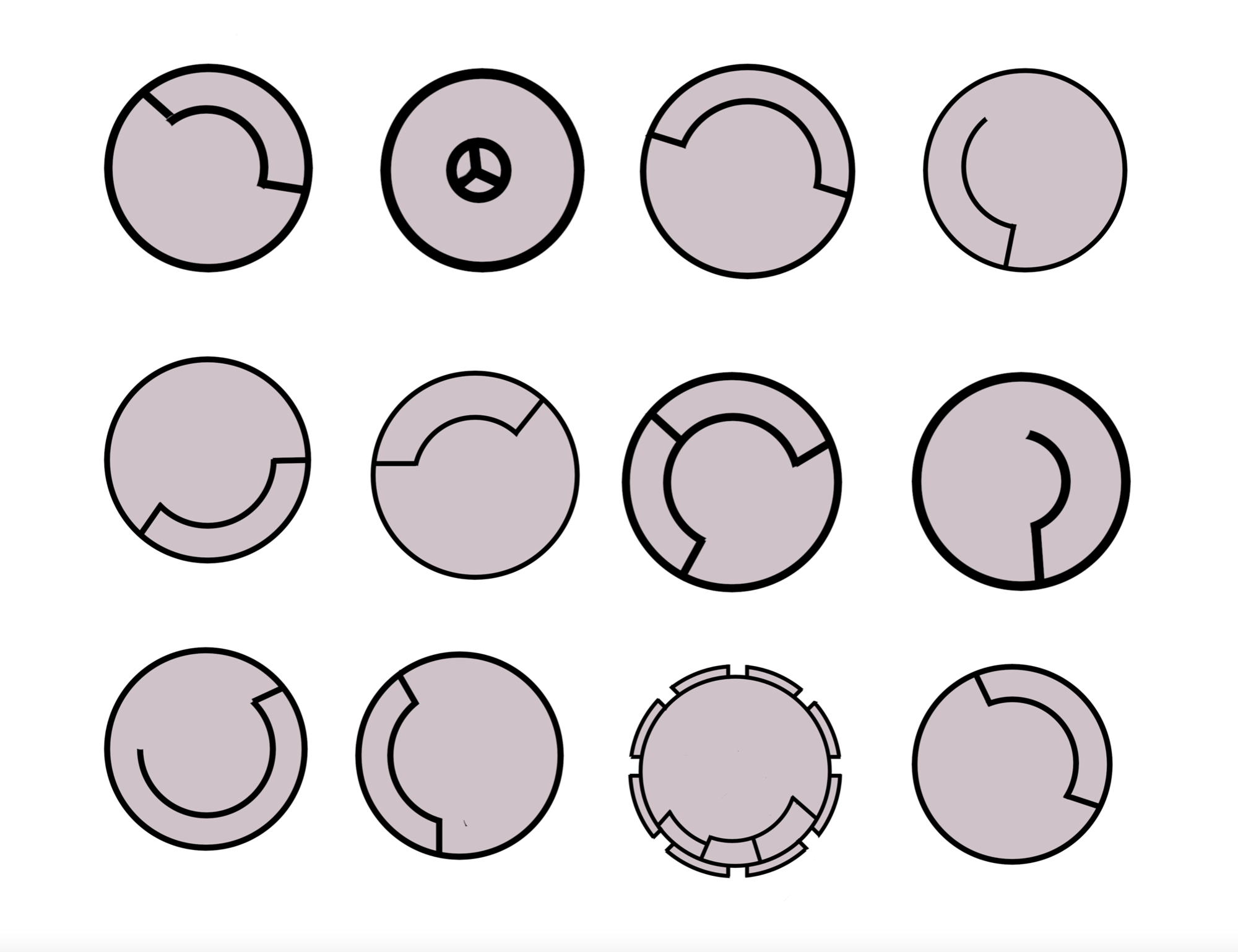 Find the numbers behind the rings
To determine which numbers are shown, go to the Pellworm lighthouse and look around carefully.
You will find these rings again on a board that tells you something about the Pellworm guide and cross mark fire.
The position of the rings gives their number, the first ring represents the number 1, the following one the number 2 and so on.
Lighthouse information board