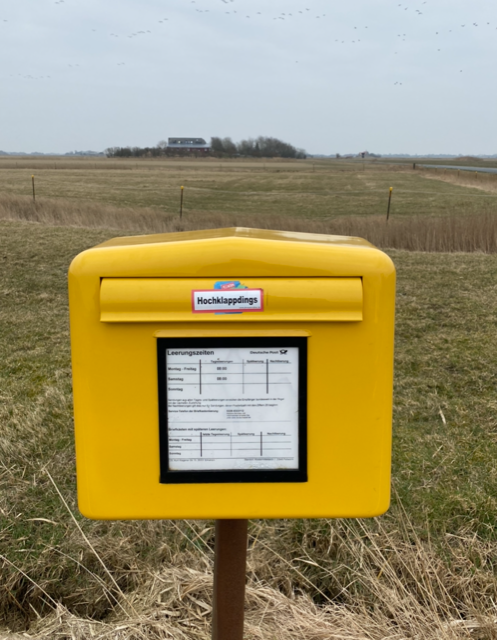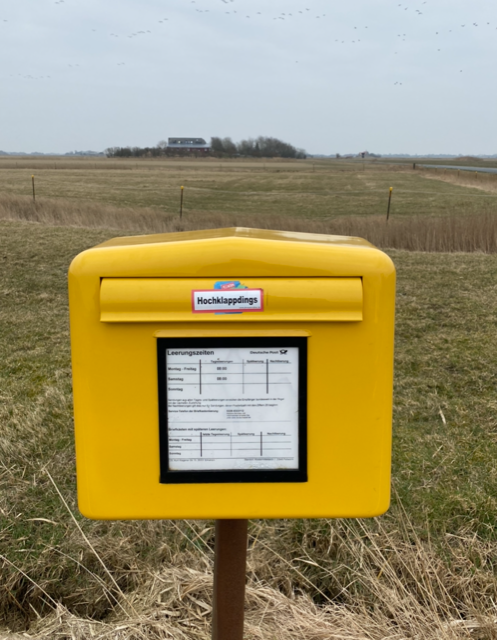 Die Gurde
Riddle location 4
stories
The "Gurde" once stood where the only crossing in Pellworm with a stop sign is today. The Gurde was once a noble farm on the highest mound in Pellworm.
Take a seat at the bus stop and read the story " The Bloodstain on Seegarden" in your brochure or listen to one of the four Pellworm mini radio plays.
Puzzle
On the back of the mailbox at this intersection is the 2nd half of a maze puzzle. Hold your smartphone next to it and you will get to the symbol you are looking for.

Now look for this symbol on one of your playing cards. This is the solution card.