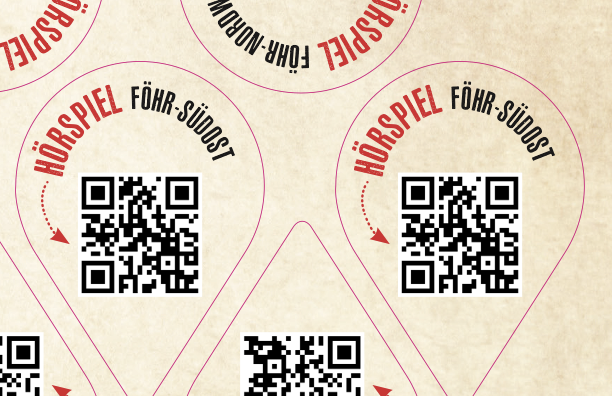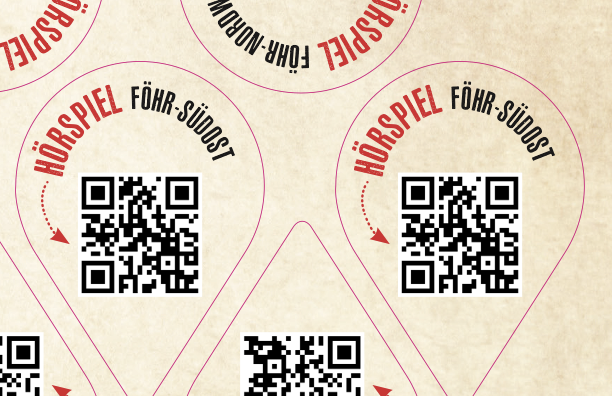 Osterland-Westerland
Riddle location 7
Right through Nieblum...
...was the border line between Germany and Denmark until 1867. The course of the border is still clearly visible on the course of today's main street.
To the riddle
There are many different languages and dialects in Friesland. Listen carefully to the mini radio play "The Jacob's children and the brave whalers". There you will find out which language is still spoken by many people on Föhr today.