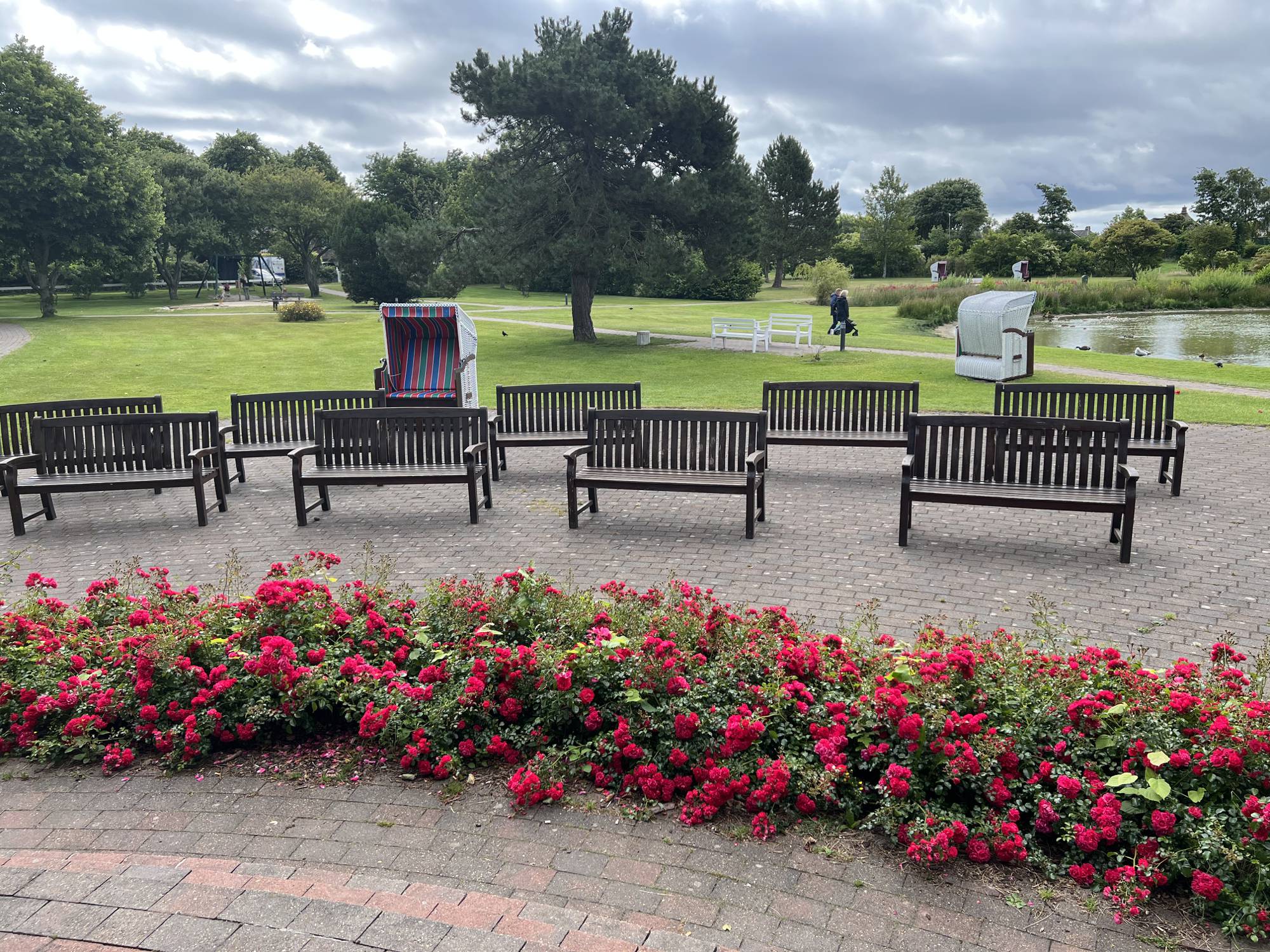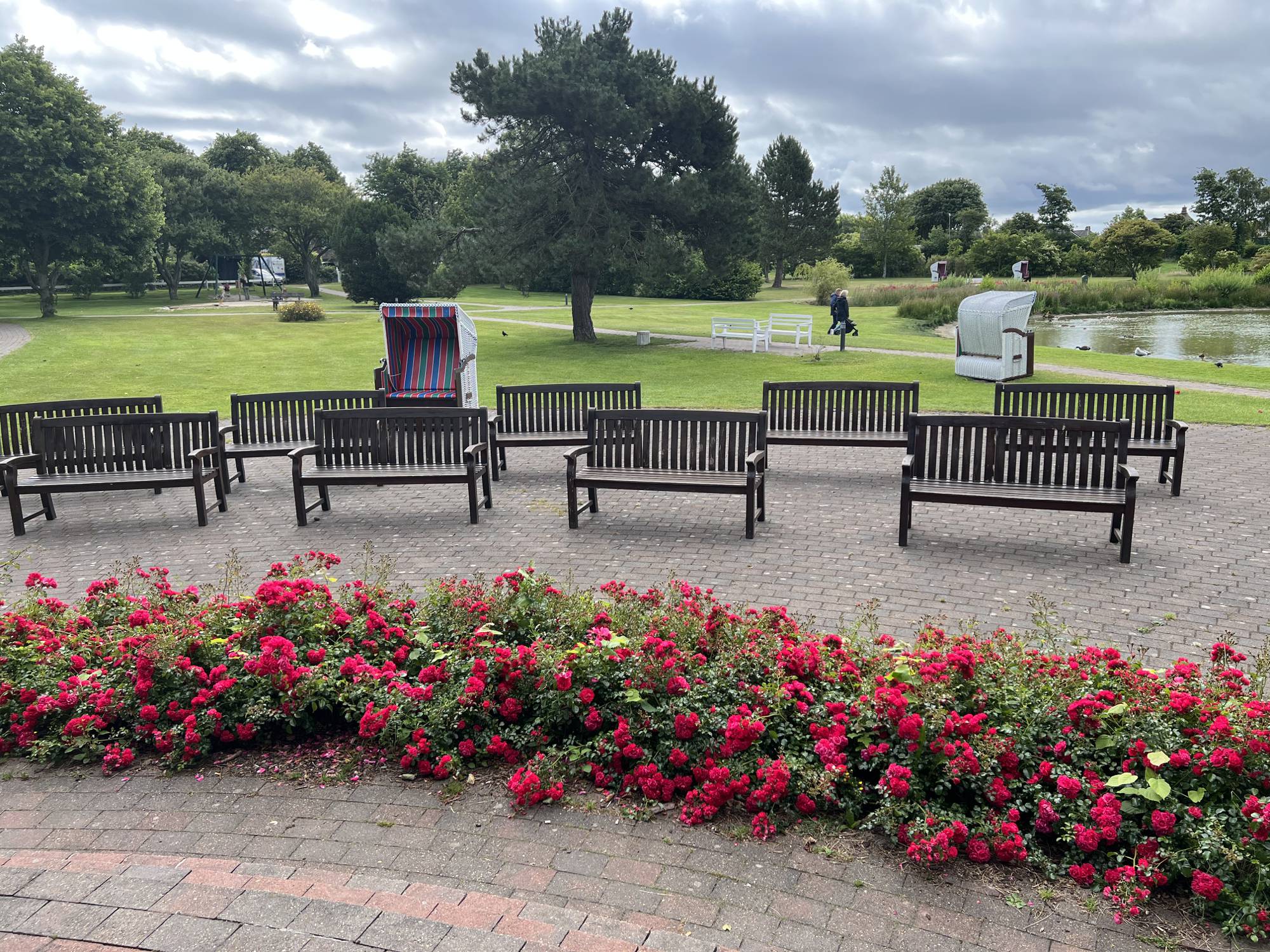 Village of the Captains
Riddle location 9
A rich place
Many "captains' houses" today reflect the success and wealth of whaling. Nieblum has been named the most beautiful village in Germany several times.

After crossing the village you will come to a small lake with a pavilion.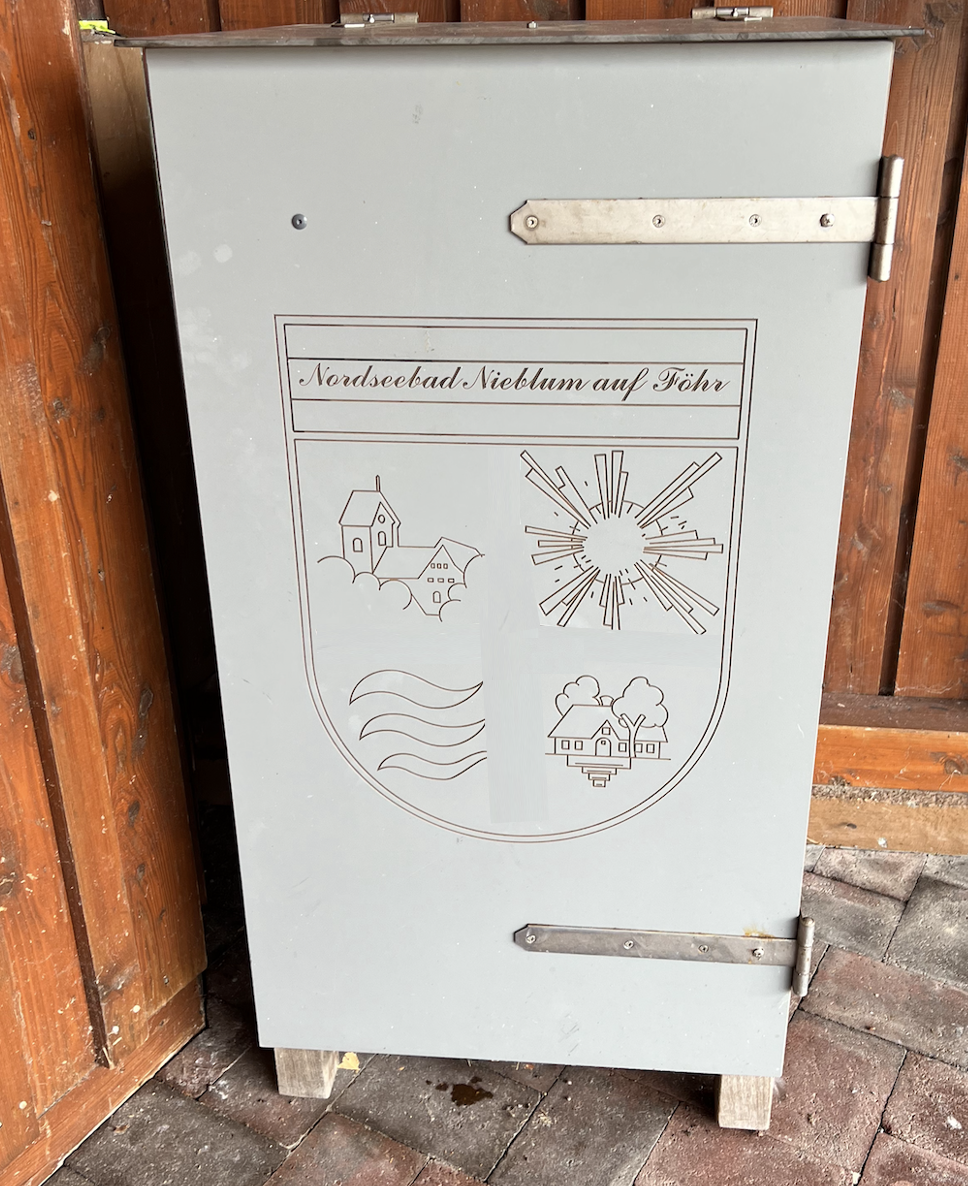 To the riddle
A mysterious closet awaits you on the pavilion's stage. Now compare this picture with the original cabinet.
Something is missing !
The missing symbol can be found on 4 of your playing cards.
The number on these cards is the solution number.