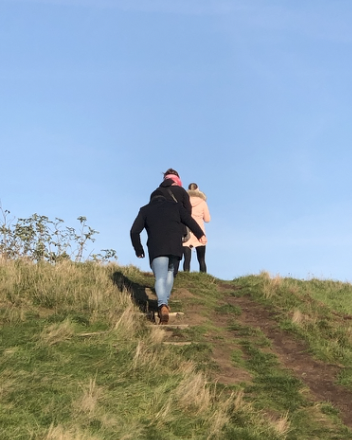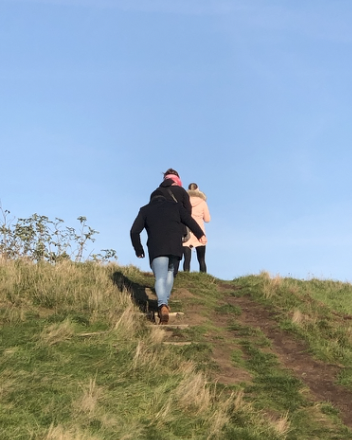 Die Lembecksburg
Riddle location 7
Detour to Lembecksburg
These are the remains of a Viking castle from the 9th/10th century. Century. It offered protection from enemies and storm surges, was reinforced by wooden palisades and surrounded by a ditch with a rampart.
On the way there, be sure to listen to the exciting mini radio play " Die Jakobskinder und die Lembecksburg ".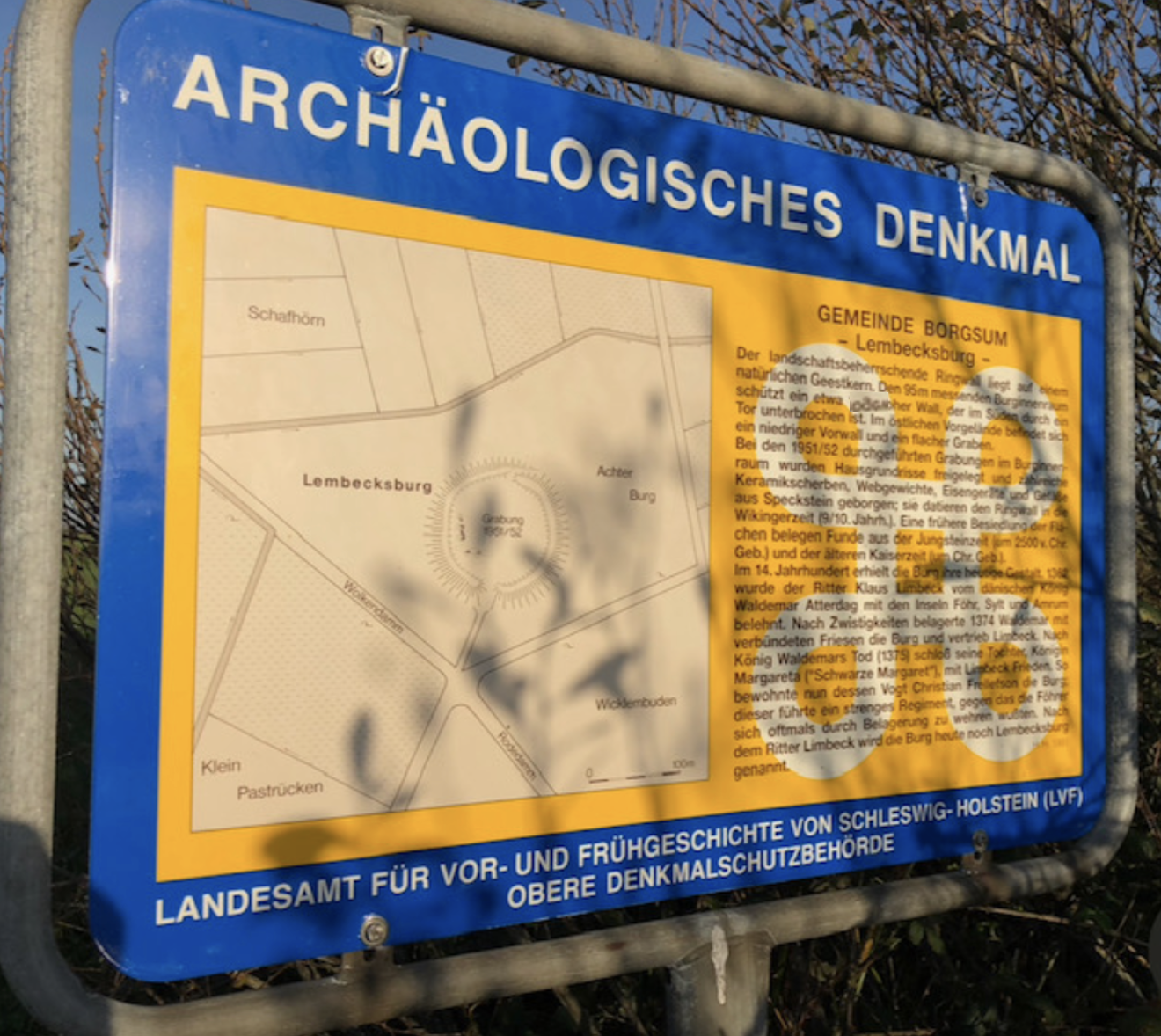 To the riddle
Find out how high the ring wall is.
The answer is given by the blue and yellow board in front of this archaeological monument.
Now look for the 4 playing cards with this number. A "plant" is hidden on one of these cards.
The name of this plant is the answer.