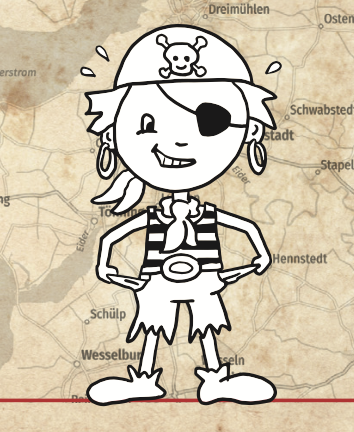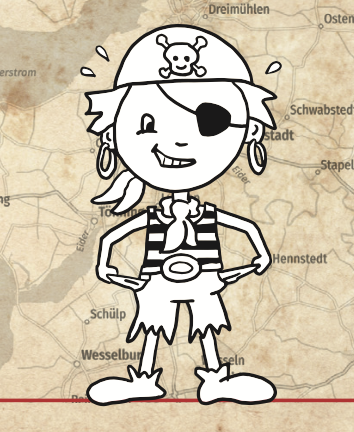 Alter Kirchenweg
Riddle location 10
The pirate hideout
From the church, the "Alte Kirchenweg" leads you to the sea dike. So enough time to listen to the mini radio play " Die Jakobskinder und das Piratenheim " .
Cord Widderich was a legendary pirate on Pellworm. His ship was called "Dragon". What symbol was on the flag on the main pole?
The playing card with this symbol is the solution.