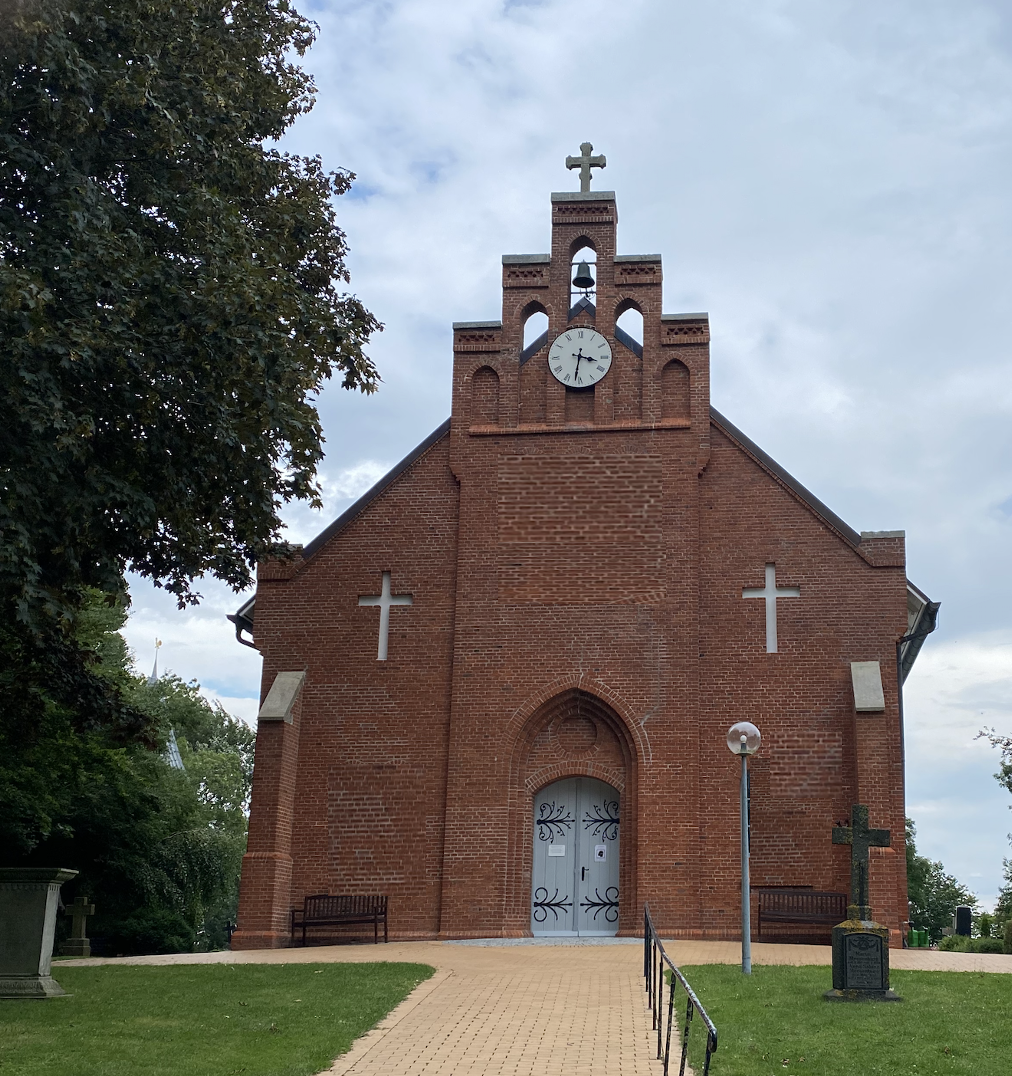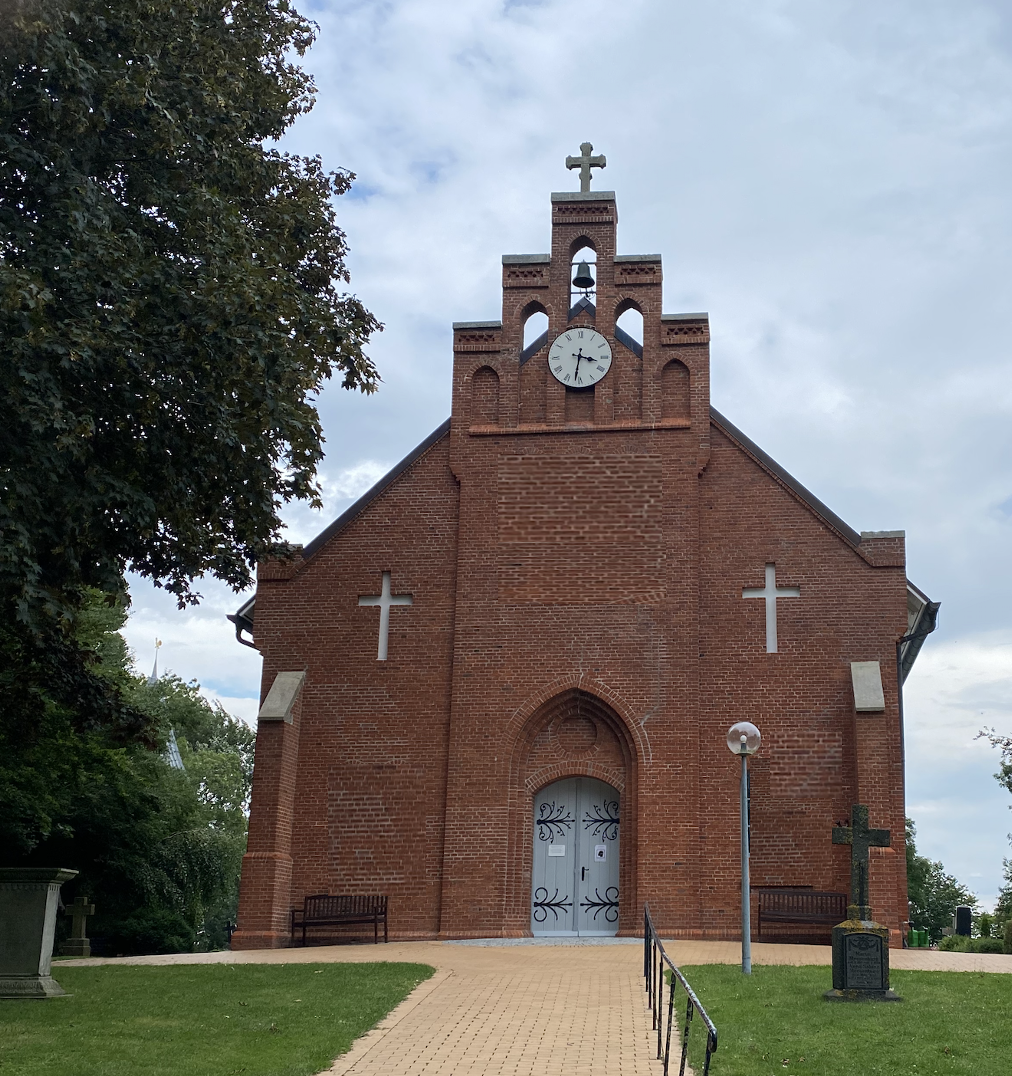 New Church
Riddle location 7
St. Cross...
...is the name of the "New Church" and was built in 1623 as a successor to the Gut Seegarden court chapel, as already described in Mystery Location 5.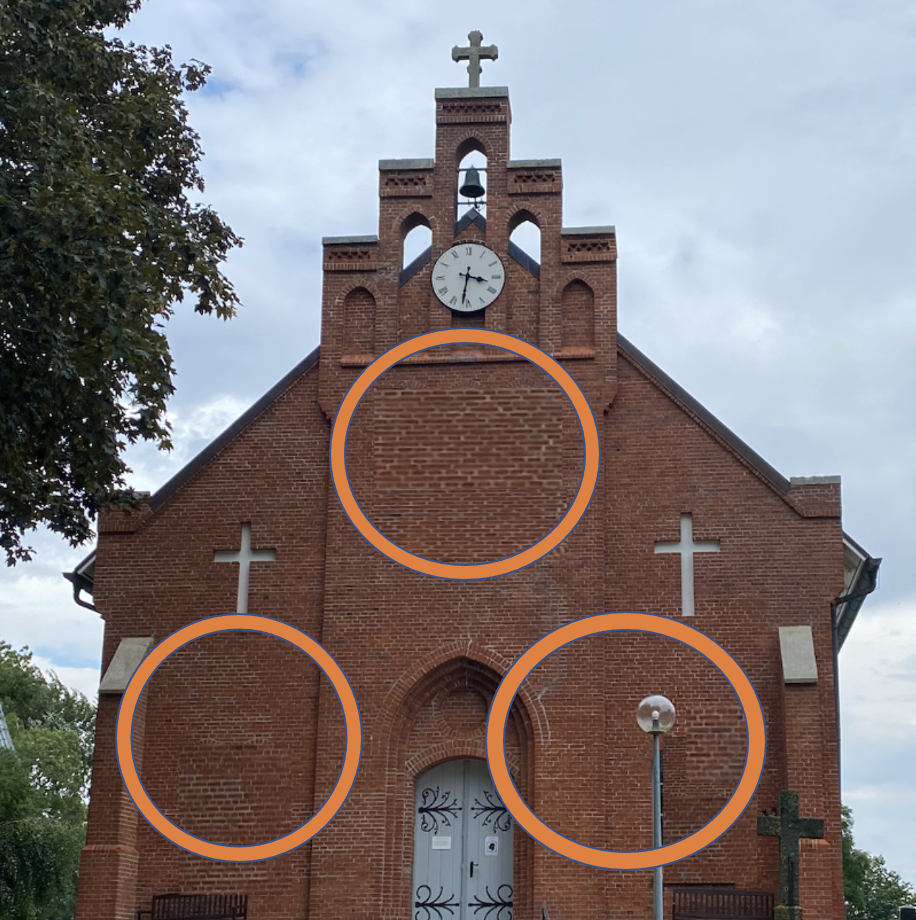 To the riddle
First count the windows at the entrance of the church. Then find the playing card with that number in your set.
The symbol in the background of this card is the solution word.