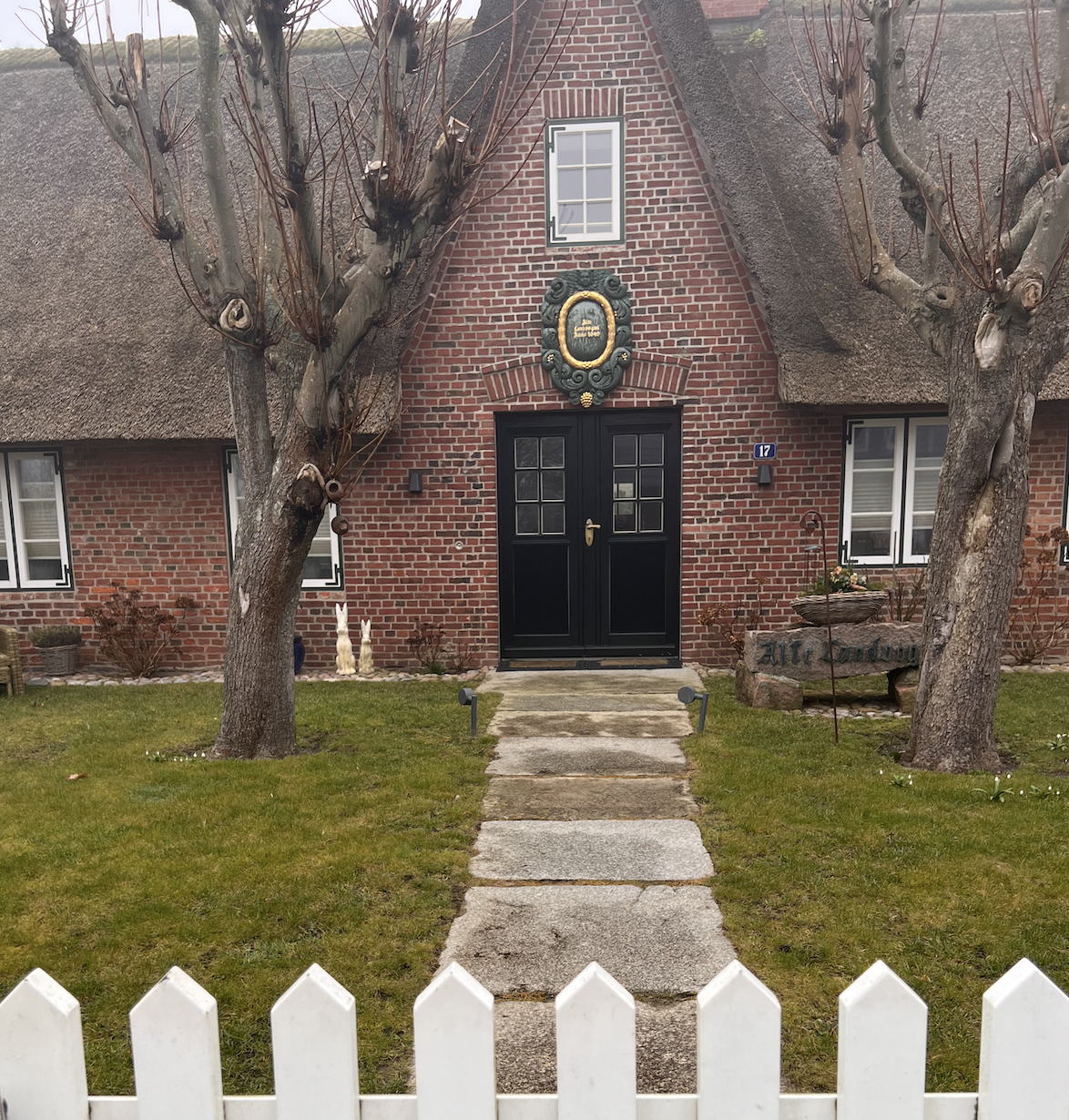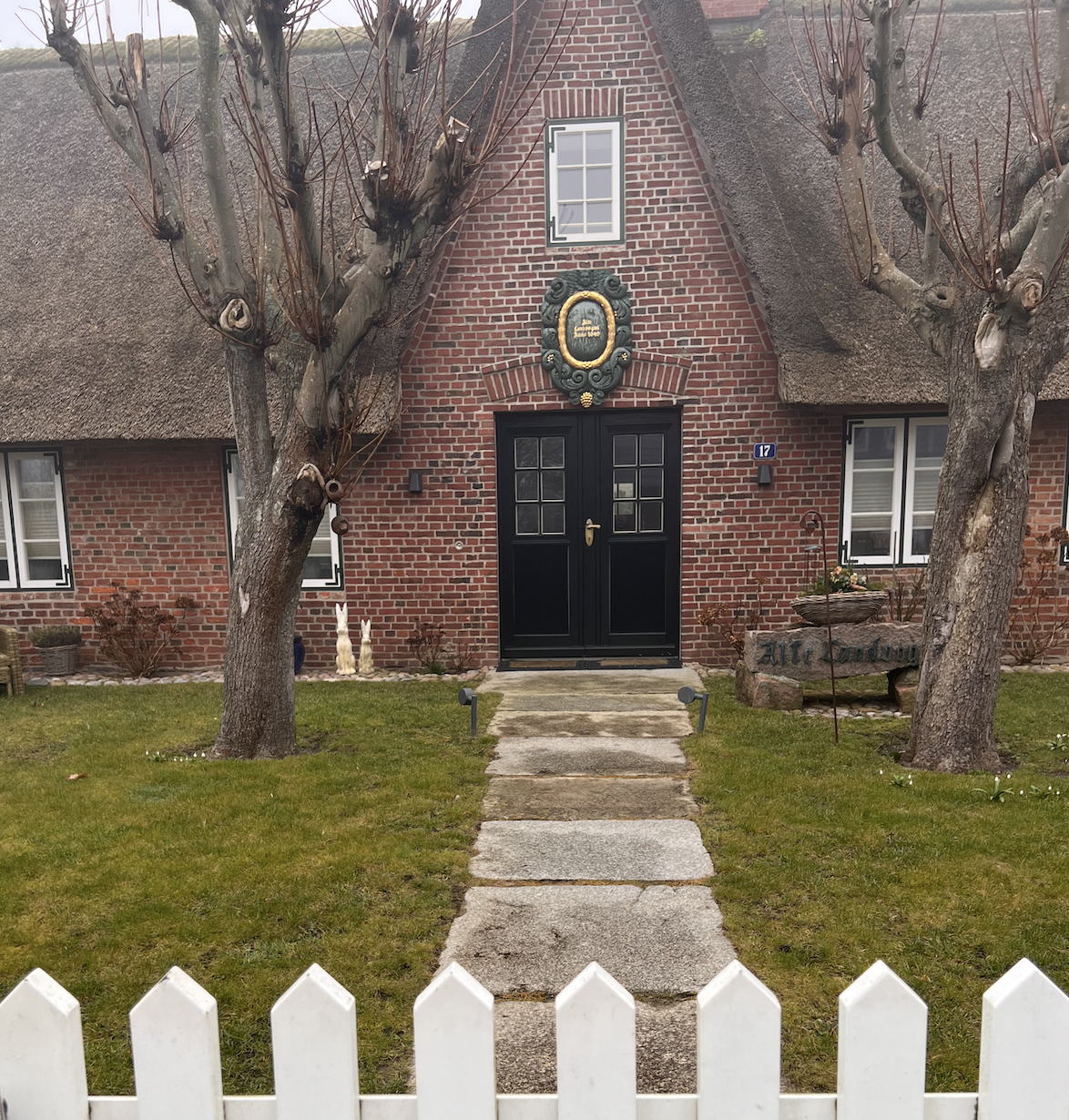 The bailiwick of Tinnum
Riddle location 2
Until 1866 this house was...
...the official center of the island of Sylt.
For more than two centuries, this was the official residence of the royal administration officials on Sylt. Uwe Jens Lornsen and his friend Schwen Hans Jensen were the best-known bailiffs. If you click on the picture you will learn more about U.-J. lornsen
There is a plaque above the front door
However, something is missing from the picture.
On which of your playing cards is such an object located?