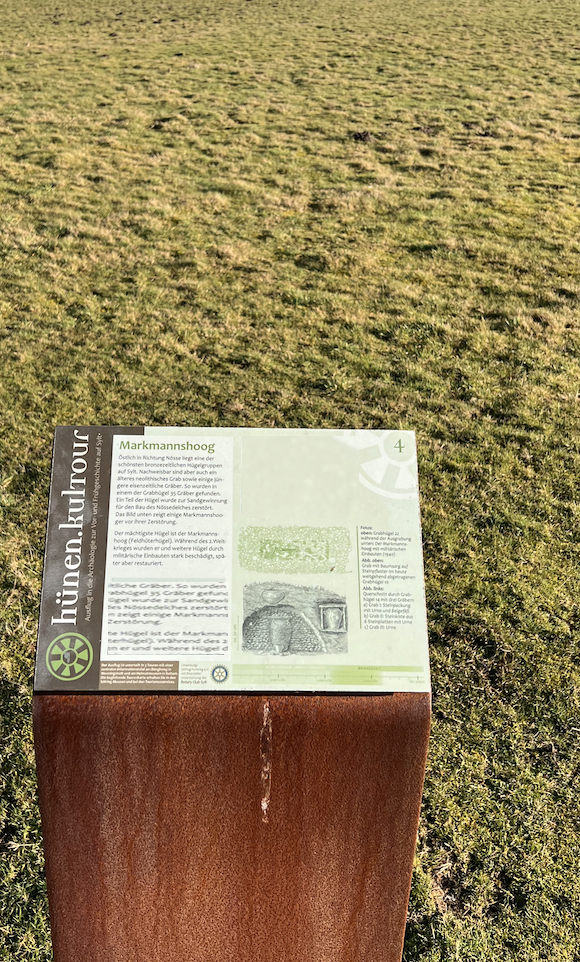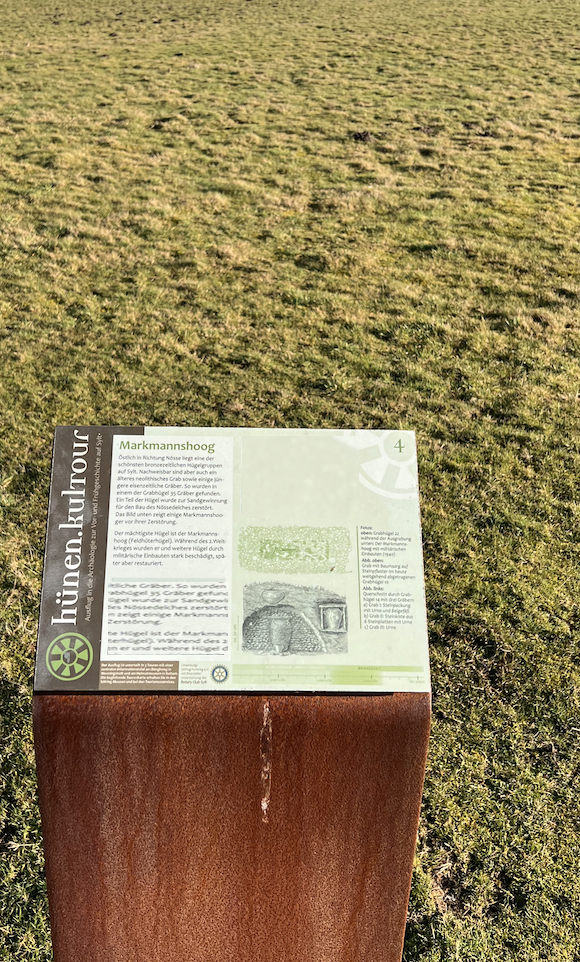 Klowenhoog and Taidishoog
Riddle location 6
A golden ship...
...should be buried here together with the sea hero "Klow".
According to legend, the golden treasures buried under the burial mounds and megalithic graves on Sylt are to be guarded by the many Sylt dwarves (Onerbäänken).
3 great "Hünen.kultouren"
show you many archaeological sites on Sylt. This project was implemented by Sölring Foriining eV with financial support from the Rotary Club Sylt .
1. KAMPEN - WENNINGSTEDT - BRADERUP ( 15 locations)
2. KEITUM - TINNUM - MUNKMARSCH ( 8 locations)
3. MORSUM - ARCHSUM ( 8 locations)
If you are on Sylt for a longer period of time, you should not miss these tours.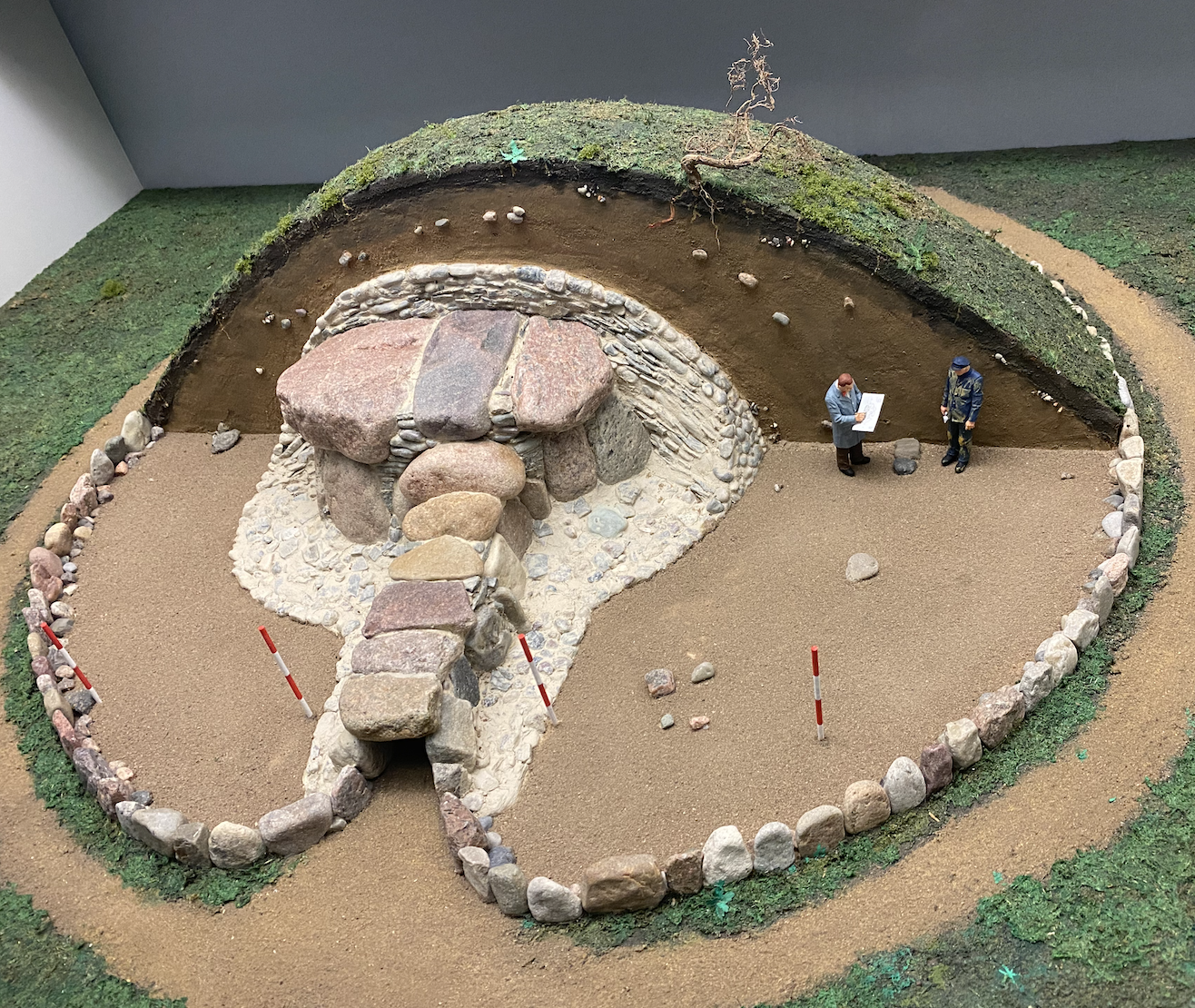 To the riddle:
Golden anchors are said to lie near the "Klaas Manis Hoog". A gold chain is said to be buried from there even to the Ööwenhoog.
Which of your playing cards has a BROWN anchor on it?
Klowenhoog and Taidishoog