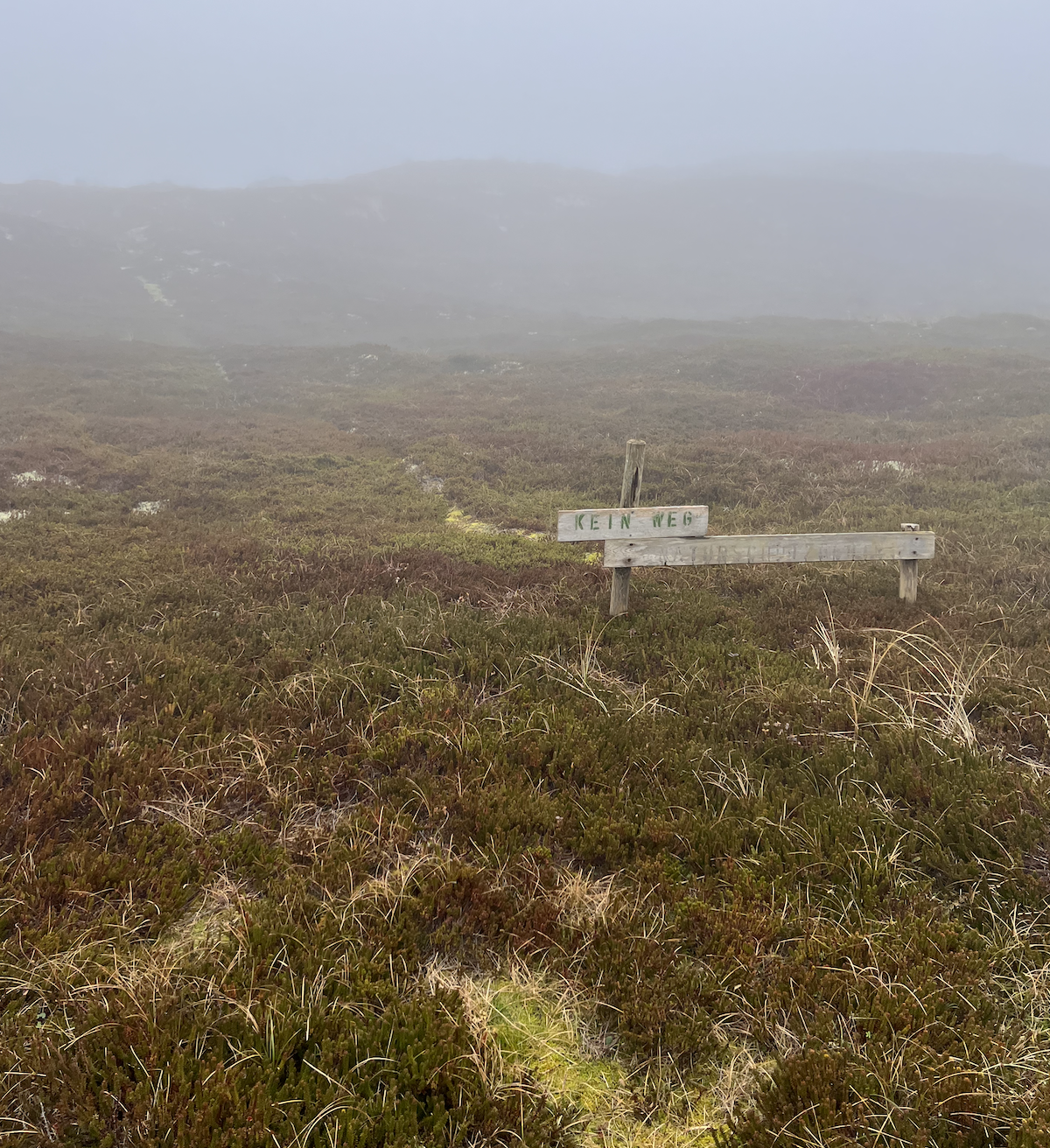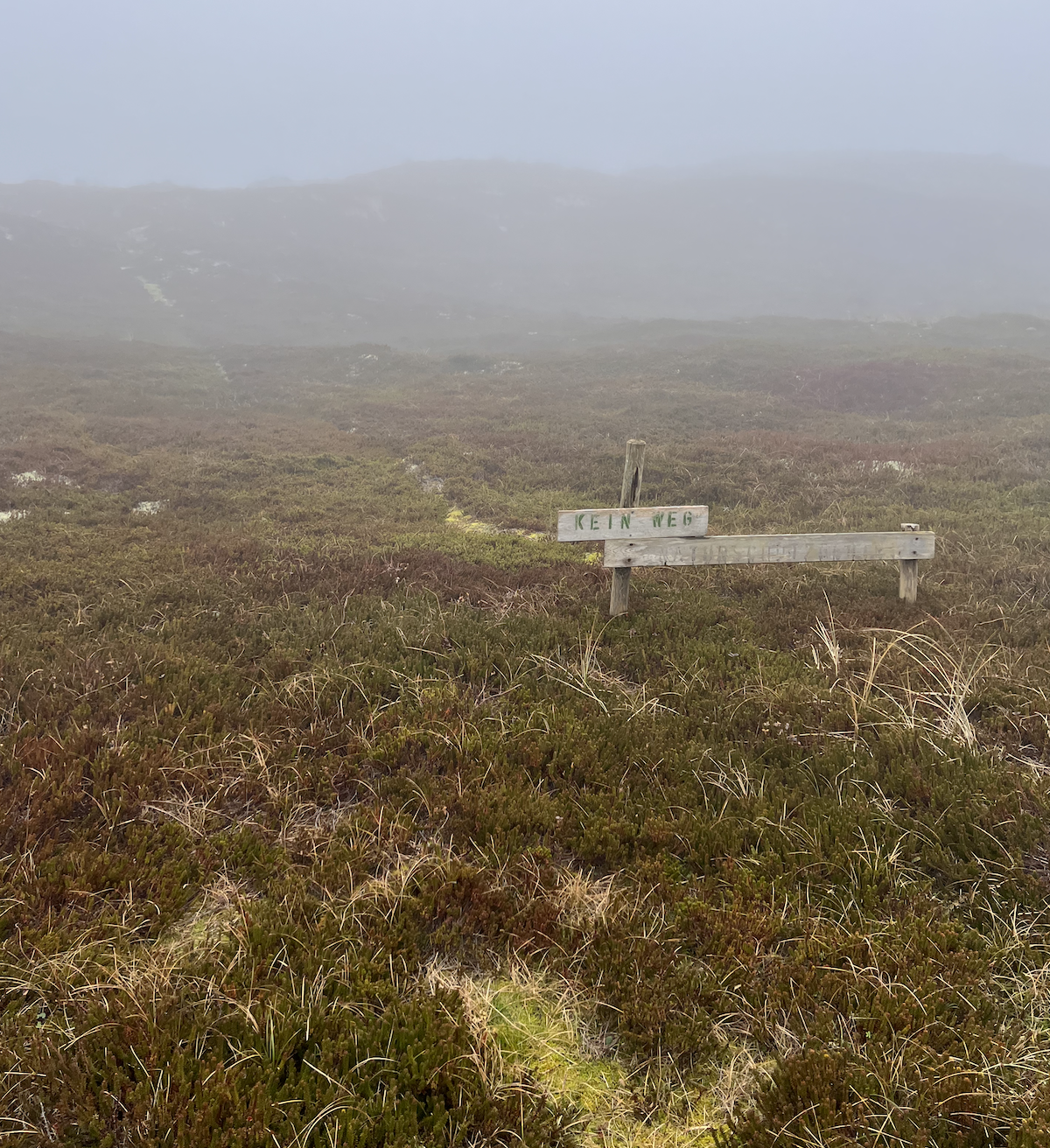 Plants in the dune sand
Riddle location 6
An unusual street sign...
...meets you on your way. A sea monster is shown holding a means of transport in its mouth. On which game card can this watercraft also be found?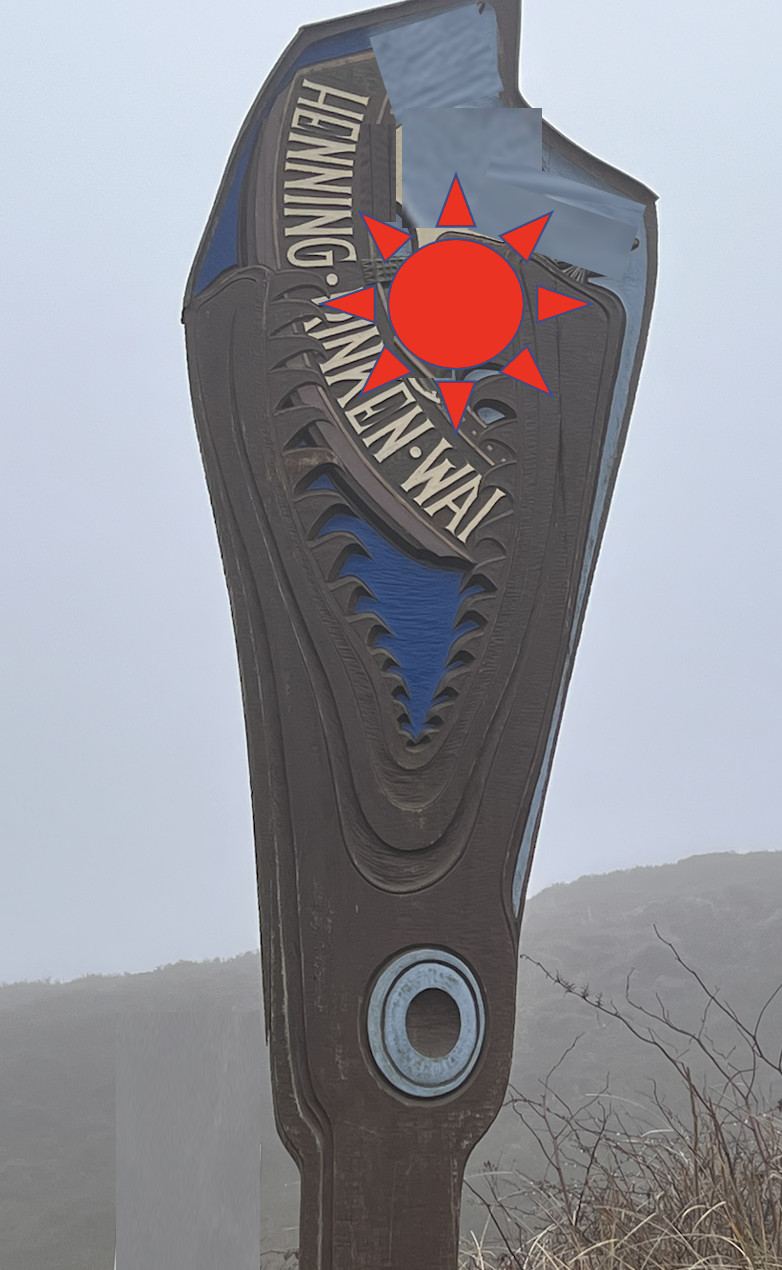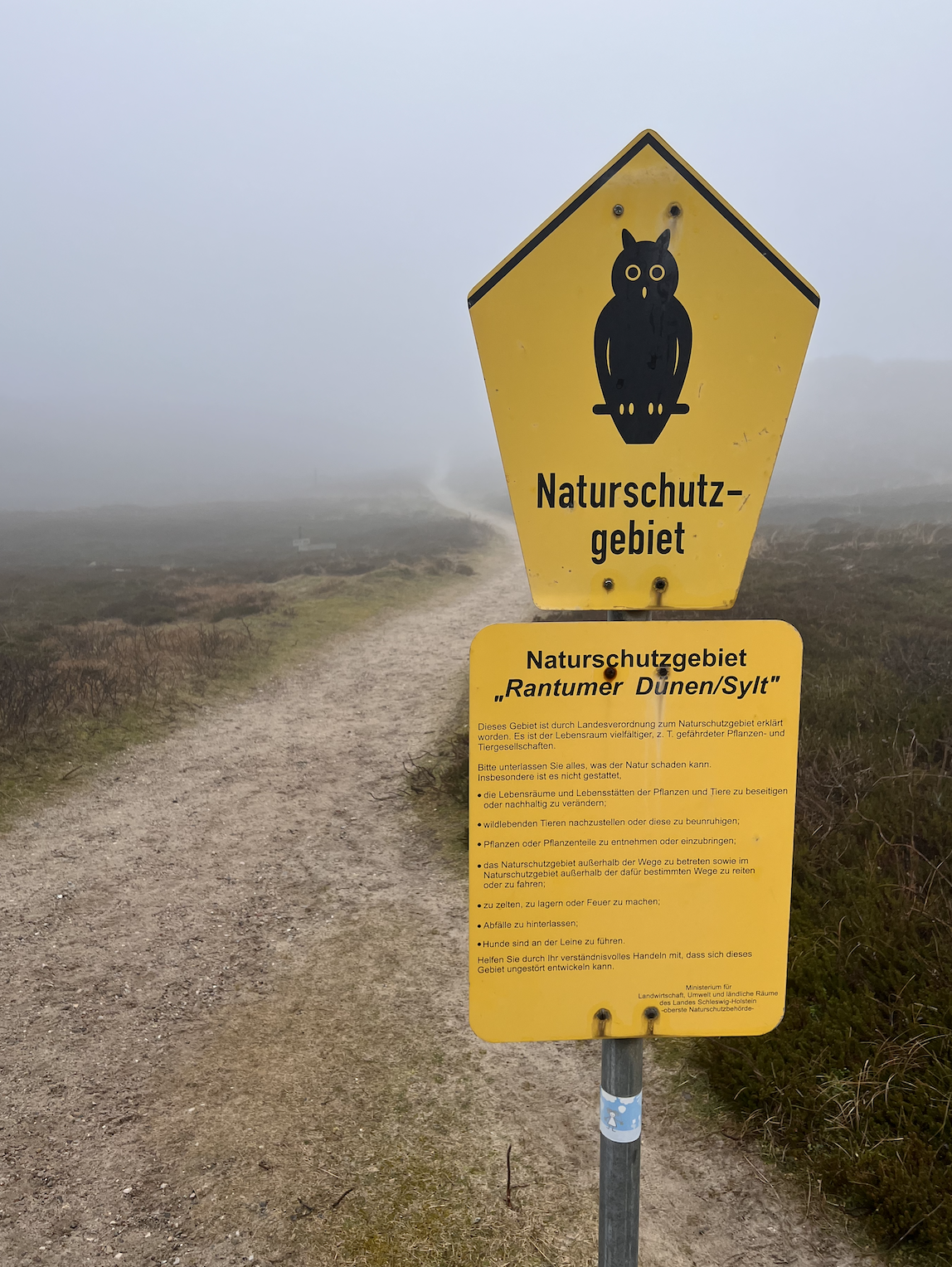 bike or on foot?
On foot:
If you are on foot, continue up the Wai on the right. Shortly after the elevation you will find a wonderful dune hiking trail on the left that leads through the Baakdeel-Rantumer Dünen nature reserve. The path ends on the main road at a bus stop. Decide whether you take the bus to point 8 or cover the 9 kilometers on the opposite old Inselbahnstrasse.
With the wheel..
you now take the path " Stiindeelke " back to the main road. At the bus stop at the end of town, cross the street and use the wonderful old Inselbahnstrasse in the direction of Hörnum.