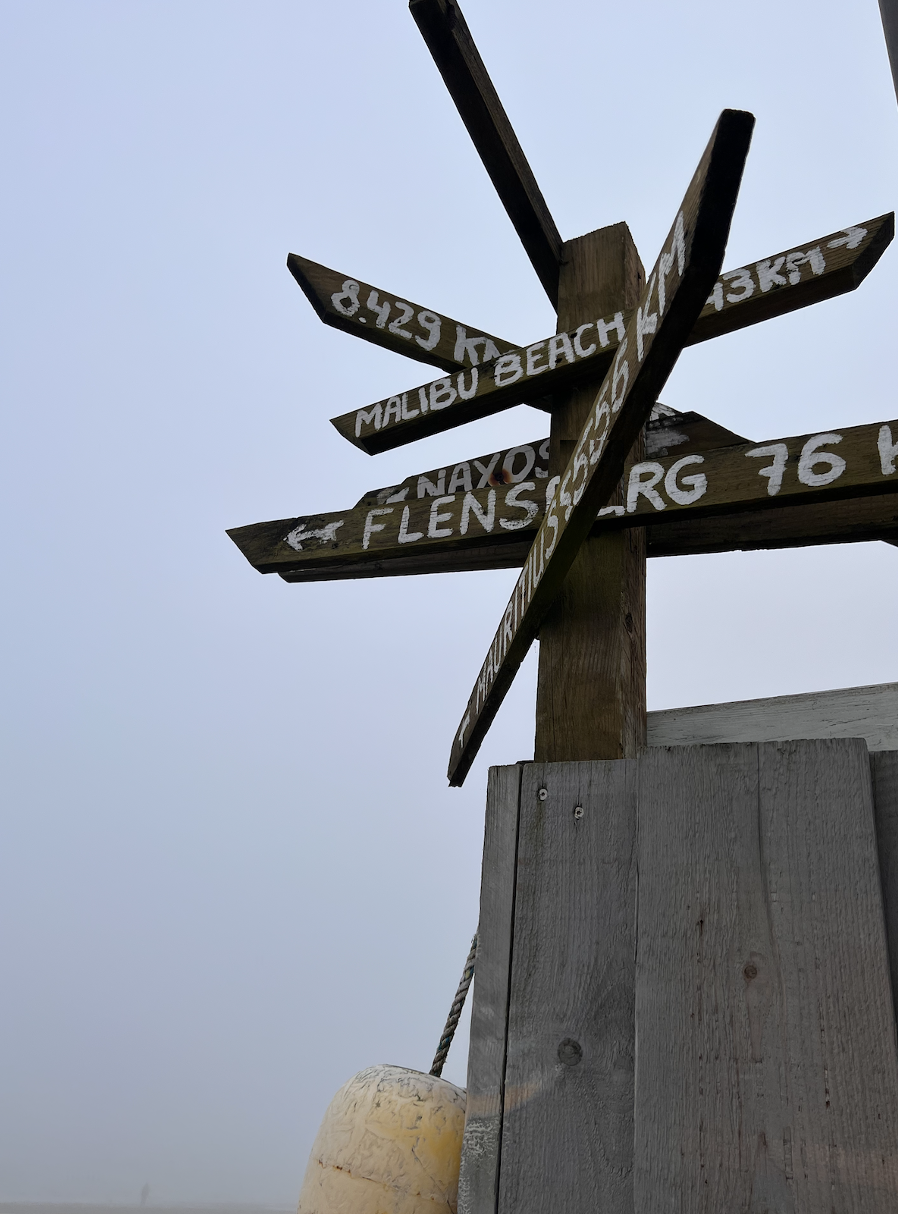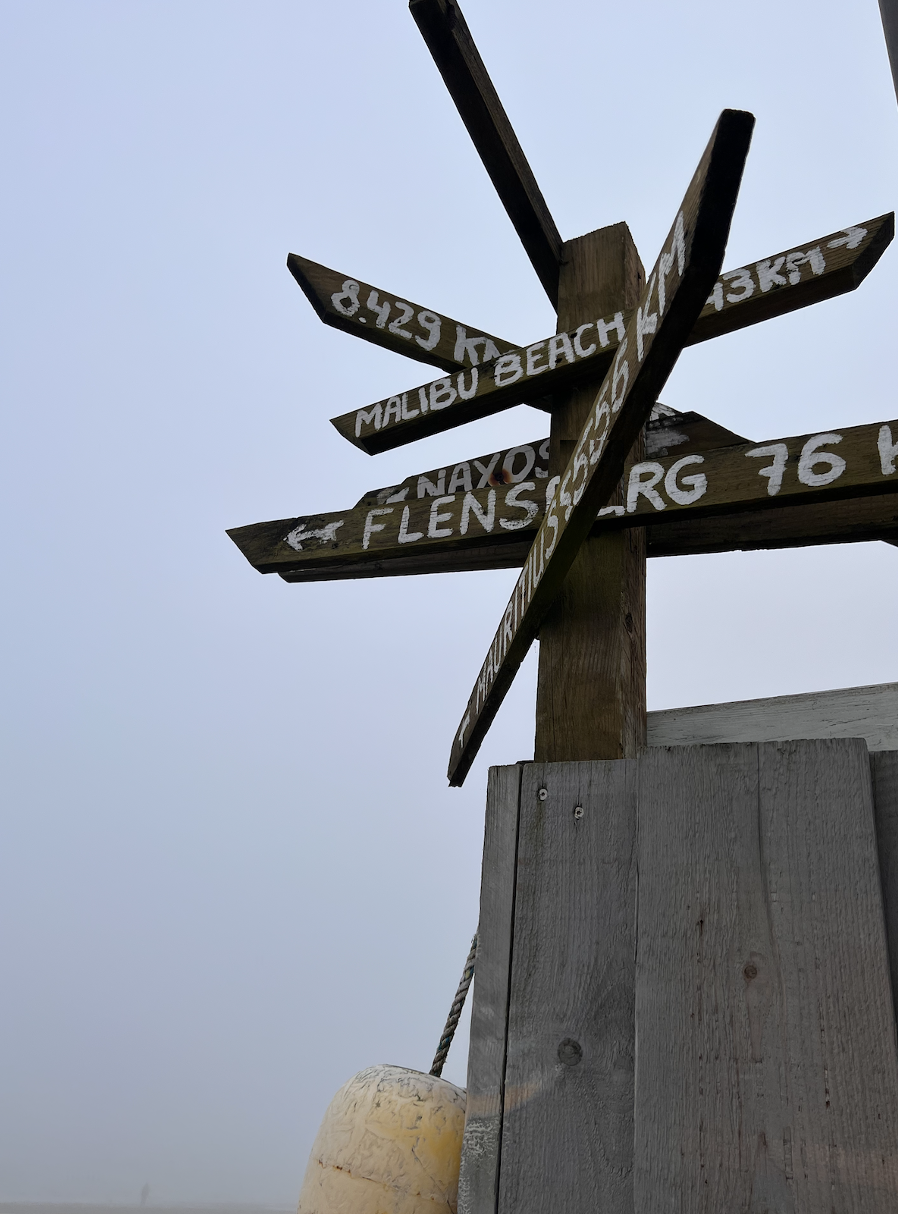 Hornum Odde
Riddle location 9
The wild southern tip...
...has it all. Here, the full force of storm and sea surf meets an old original dune landscape.
If you want to walk around the entire Hörnum Odde, leave your bike in the parking lot in the harbor and head to the beach.
Plan a good hour for a circumnavigation. On the way back you will pass a campsite at the national park house "Arche-Wattenmeer" . From there you head back towards the port to your bike.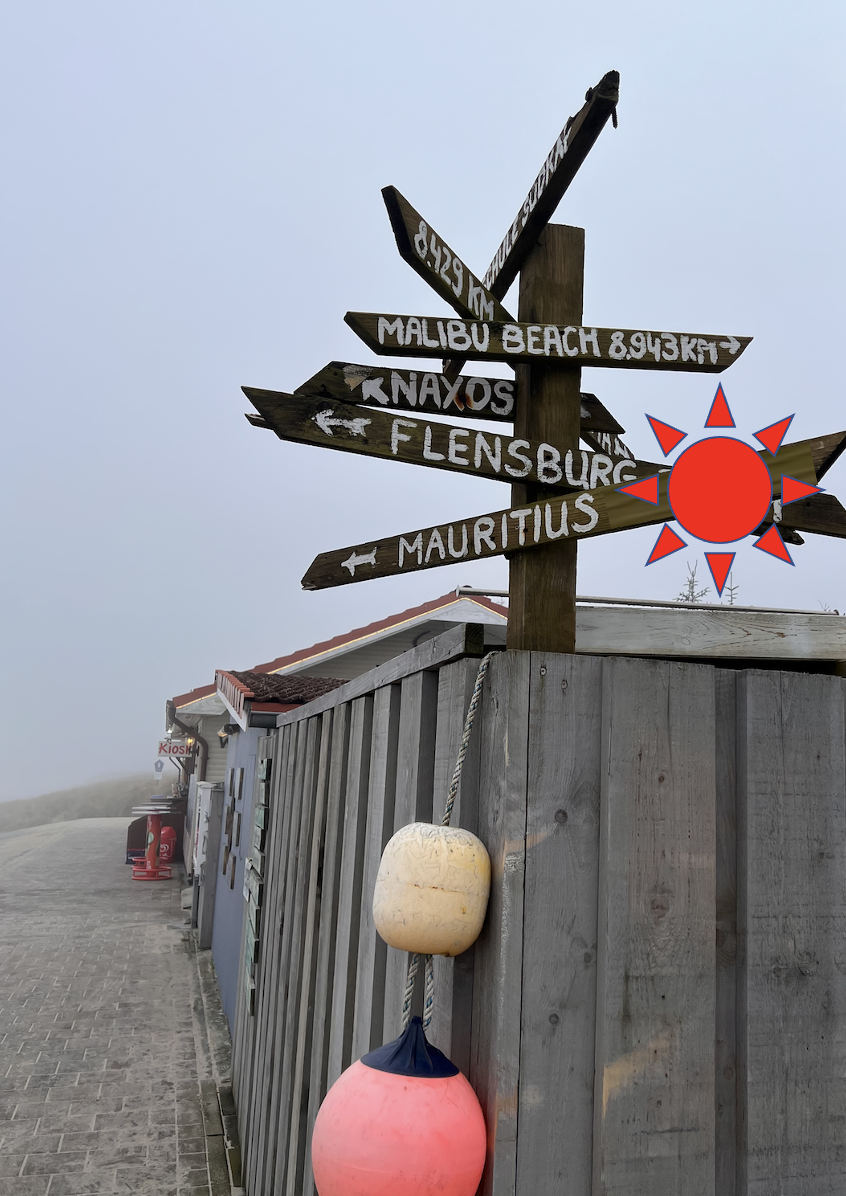 To the riddle
To solve the riddle you only need to walk a few hundred meters further along the beach. There you will find this signpost next to some stalls that invite you to linger.
Add the distance from Mauritius to the number you remembered from the previous puzzle (number of benches).
This is the solution number.